THE MOST FAVORITE PLACE IN ANKARA
On the way we set out to create a fascinating concept; since the first day, we have been bringing you unforgettable tastes in a breathtaking architecture. We combine luxury and comfort with our distinctive aesthetic conception and offer our visitors examples of Turkish and world cuisines in a perfect ambiance. We fascinate each of our guests first with our unique presentation and then with our unique flavors.
We start the delicious moments at Balkon with breakfast and continue our service with our rich beverage and dessert menus throughout the day. In the evening, we continue to enjoy unique tastes and presentations, accompanied by hookah, until late. With the expertise of our staff, we think of all the details that will please our guests with innovative presentations, comprehensive menu contents and superior tastes. We take our job with great sensitivity and constantly renew ourselves for a superior service conception, because we believe that a privileged life is possible with a service concept that makes a difference.
In our high standard and state-of-the-art industrial kitchens and highly experienced chefs, we bring together the famous tastes of Turkish and world cuisines with our customers, by sticking to the original recipes. We follow the process from product selection to presentation with great sensitivity, in an order with hygiene rules having a priority. We continue to combine Balkon's quality with superior tastes and offer unforgettable flavors to our guests.
BEST OPTIN FOR CELEBRATIONS

Thanks to our eye-catching architectural design, we are preferred in many celebrations and organizations. We promise our guests unforgettable, pleasant and comfortable moments with our experienced team in catering, celebration and organization. In the organizations, where we consider all the details for you, we build the moments that will always be remembered with happiness, together with you. With our disciplined and perfect service approach, we leave a mark on your life on your most important days.
We know that, in a perfect concept, insatiable taste is not the only thing that will make you happy. With this motivation, we offer comfort, luxury and splendor together in the fascinating atmosphere of our award-winning and registered architecture. We make architectural touches, which will make you feel like you are in a privileged world at every moment, in the spaces we have carefully designed. We bring you together with a different design in every corner of our place with our high ceiling standards and relaxing lighting choices, we say #balkonisopen for an indispensable experience.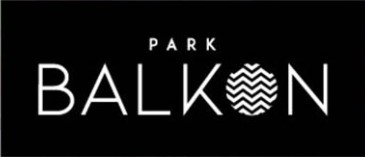 Kızılırmak Mahallesi, 1443. Cd No: 12
The Paragon Tower Çankaya/Ankara